a clay of Lake Biwa.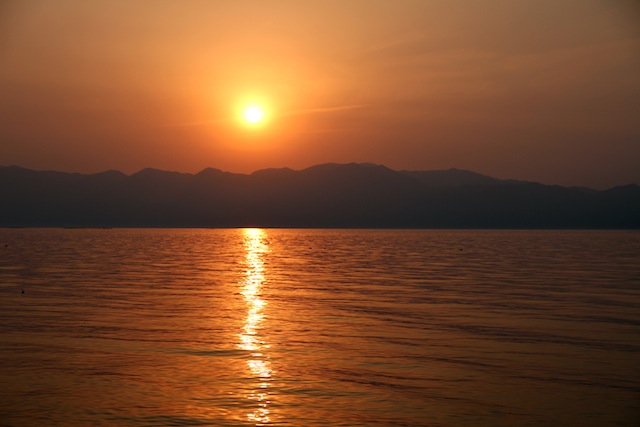 It is the setting sun of Lake Biwa.
Shigaraki is located at the southern part in Shiga Prefecture.
The granite layer was distributed widely and the good clay which fitted making a Porcelain from ancient times was able to be taken.
Lake Biwa is a leading ancient lake also in the world, and it is said that the clay of Shigaraki has a high possibility that it was a bottom of Lake Biwa a long time ago.
Beautiful Lake Biwa is appreciated.